Report On The 2016 Funafuti Community-Based Ridge-To-Reef (R2R) - Rapid Biodiversity Assessment of the Conservation Status of Biodiversity and Ecosystem Services (BES) In Tuvalu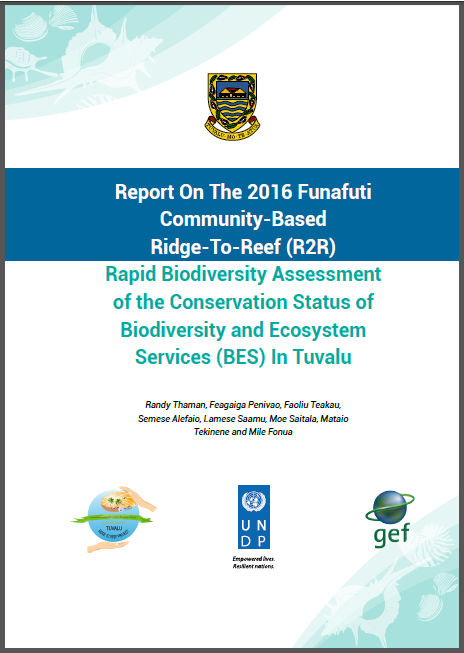 This report presents the results of the 2016 Funafuti Community-Based Ridge-to-Reef (R2R) Rapid Biodiversity Assessment (BIORAP) of biodiversity and ecosystem services (BES),
hereafter referred to as the BIORAP. In this context the Tuvaluan translation for BES is "meaola mo vaega mea aoga kia tatou i te fenua mo te tai" (literally "living things and those things
that are useful to us from our land and sea. This reflects the central theme of the Tuvalu R2R Project of "Connecting People & Ecosystems to Sustain Livelihoods" and reflects the Millennium
Ecosystem Assessment (MA) (2005) definition of: "the benefits people obtain from ecosystems (MEA 2005).