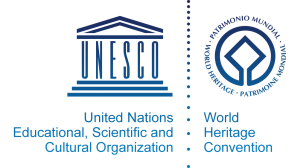 Perry, J and C. Falzon. 2014.  Climate Change Adaptation for Natural World Heritage Sites: a Practical Guide.  World Heritage Papers 37.
This guide is intended primarily to:
assist those responsible for the management of a natural World Heritage site to understand how climate change may affect those features of the site that contribute to its Outstanding Universal Value (OUV);
offer a framework for putting site-level climate change effects into the management context;
provide guidance on how to assess risk to the site's OUV;
offer ideas for identifying and selecting options for responding and adapting to climate change.
This guide helps site managers to analyse climate change threats and how they are likely to influence management objectives. It should enable site managers to factor climate change into management and action planning and feed into an existing management plan where one is already in place (e.g. as an appendix).