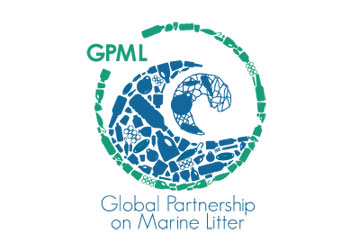 Global Partnership on Marine Litter - Factsheet
What is the Global Partnership on Marine Litter ?
Litter is found in all the world's oceans and seas, even in remote areas far from human contact and obvious sources of the problem. The continuous growth in the amount of solid waste thrown away, and the very slow rate of degradation of most items, are together leading to a gradual increase in marine litter found at sea, on the sea floor and coastal shores. It is an economic, environmental, human health and aesthetic problem posing a complex and multi-dimensional challenge.
Under the GPA, land-based marine litter has been highlighted in the Manila Declaration as a priority source category for 2012-2016, giving UNEP a strong mandate to continue its work on this issue.
Representatives of 64 Governments and the European Commission also emphasized the relevance of the Honolulu Commitment endorsed at the Fifth International Marine Debris Conference (5IMDC), and the Honolulu Strategy – a global framework for prevention and management of marine debris.
Following the recomendations contained in the Manila Declaration, the Global Partnership on Marine Litter (GPML) was launched in June 2012 at Rio + 20 in Brazil. The GPML, besides being supportive of the Global Partnership on Waste Management, seeks to protect human health and the global environment by the reduction and management of marine litter as its main goal, through several specific objectives.