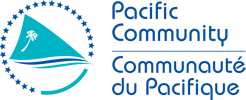 Learning About Climate Change the Pacific Way: a Guide for Pacific Teachers
A picture based education resource for students, teachers and facilitators.
It introduces Pasifika as an imaginary island that is nowhere but everywhere. Pacific learners and explorers can find local buildings, plants, animals, people and geographical features they can relate to. The guides have been produced for Fiji, Kiribati, Samoa, Tonga, Vanuatu and Tuvalu in close partnership with these countries. The information is also relevant to all Pacific Island countries and territories.