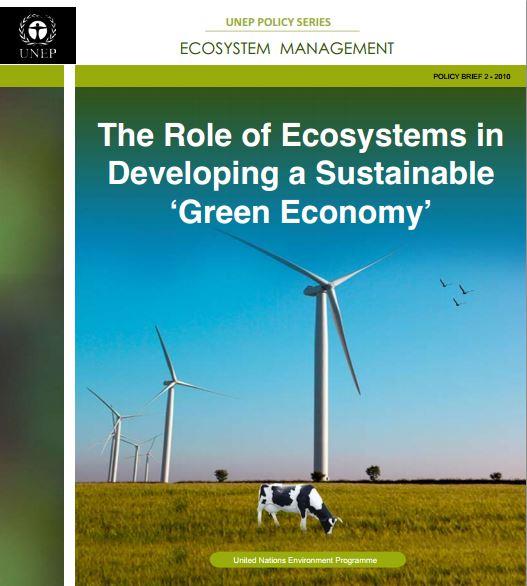 UNEP. 2010. The Role of Ecosystems in Developing a Sustainable 'Green Economy'. Policy Series; POLICY BRIEF 2.
This brief is aimed at the general public, politicians, businesses and organisations that influence the development of policies and strategies in economics, climate change mitigation and adaptation, poverty alleviation, natural resource use and biodiversity conservation.

The aim is to stimulate discussion and debate as to how societies can avoid degrading the natural environment and the wealth of valuable benefits it provides, and instead promote and utilise healthy ecosystems to support a sustainable and more climate-resilient future for people around the world.

The policy brief outlines the major benefits that ecosystems can provide and outlines the basis for a 'green' or 'sustainable' economy.