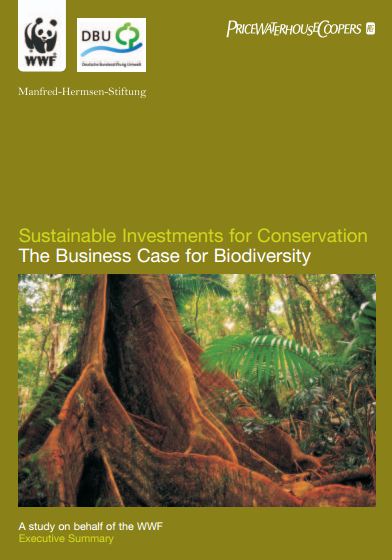 PricewaterhouseCoopers. 2007. Sustainable Investments for Conservation: The Business Case for Biodiversity. A study on behalf of the WWF. PricewaterhouseCoopers.
This study investigates the extent to which projects which aim to conserve biological diversity can be run in an economically profitable way, so that they attract investment from the private sector (sustainable investments).

The two examples investigated are ecotourism and sustainable forestry. The analysis produced investigates the possibility of combining ecological financial products with international financing of nature conservation based on case studies and proposes an appropriate company structure. The aim of the study is to inform potential investors about the opportunity of investing in nature conservation.