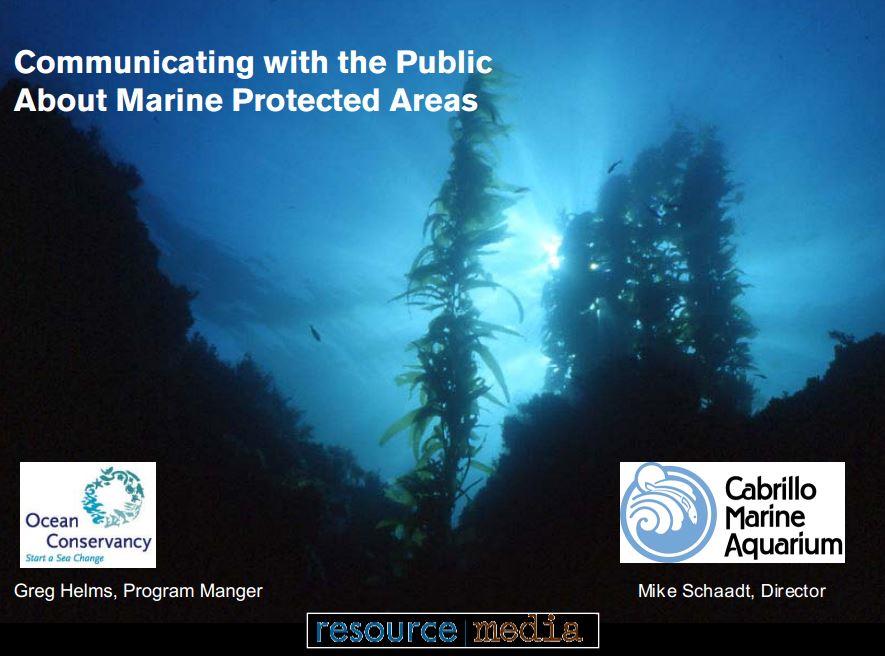 Helms, G. and Schaadt, M. 2012.  Communicating with the Public About Marine Protected Areas. Resource Media.
This presentation is designed for the community in California but it based on the scientific principles of protected areas that are relevant worldwide.

The ideas and suggestions are applicable to protected area practitioners in the Pacific Islands. There are simple and clear suggestions on how to present protected area information to communities in a positive light.