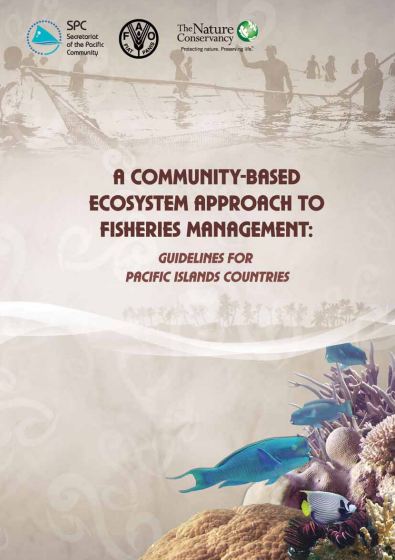 Secretariat of the Pacific Community (SPC). 2010. A Community-based Approach to Ecosystem Based Fisheries Management; a Guide for Pacific Island Countries. Noumea, New Caledonia.
These guidelines are intended to help communities, government agencies and non-governmental organisations in Pacific Island Countries and Territories (PICTs) work together to develop and implement community-owned fisheries management plans for a designated area. Although the guide covers all types of management, community-based fishery management areas are essentially all types of protected areas.

The document is divided into three sections: (1) background, including a summary of the key issues in coastal ecosystems of PICTs; (2) step-by-step guidelines and simple tools to assist communities and their partners in creating and implementing community plans that reduce human impacts on ecosystems and ensure that catches of seafood species are sustainable; (3) basic requirements for implementation.