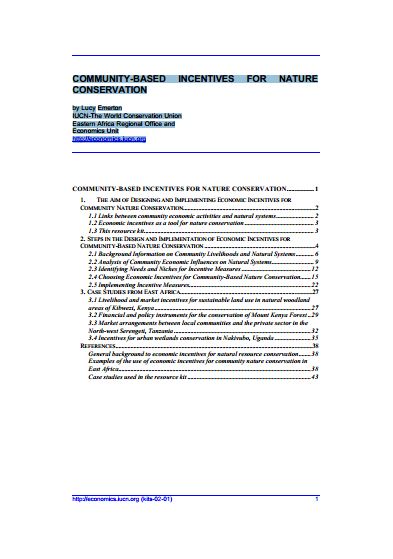 Emerton, L. 2001.  Community-Based Incentives for Nature Conservation.  IUCN The World Conservation Union, Eastern Africa Regional Office and Economics Unit.
Economic incentives could contribute towards achieving compliance within protected area systems.

This resource kit describes practical steps and methods for identifying and using economic incentives in community-based nature conservation, and illustrate these with case studies from Eastern Africa.

It is targeted primarily at conservation and development managers engaged in the design and implementation of field-level programmes and projects. Case studies include sustainable land use in woodland areas in Kenya and urban wetlands conservation in Uganda.