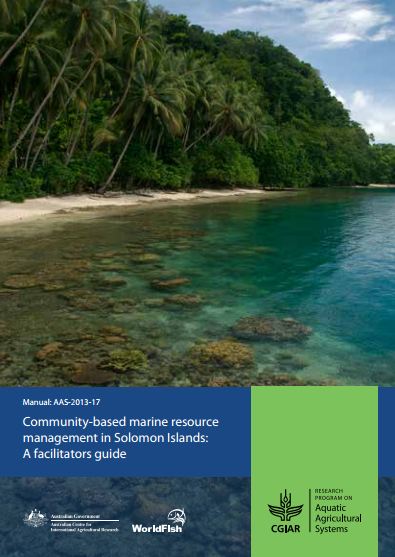 WorldFish. 2013.  CGIAR Research Program on Aquatic Agricultural Systems. Penang, Malaysia. 
This guide describes the process and activities that WorldFish staff have used and adapted as facilitators working with communities interested in marine resource management in Solomon Islands (2005-2013). It is a teaching guide for facilitators and presents a logical step-wise process that a facilitator (an individual or organization) can follow. The guide outlines the tools and activities that the authors found most useful at each step in the process.

The guide is divided into five modules: 
introduction and overview of community-based resource management (CBRM); 
facilitation and communication; 
scoping and participatory diagnosis; 
management planning;
planning your time commitment to the CBRM implementation process. 
There is also a useful section entitled 'The Tool Box: Activities, Awareness and Information Resources.'