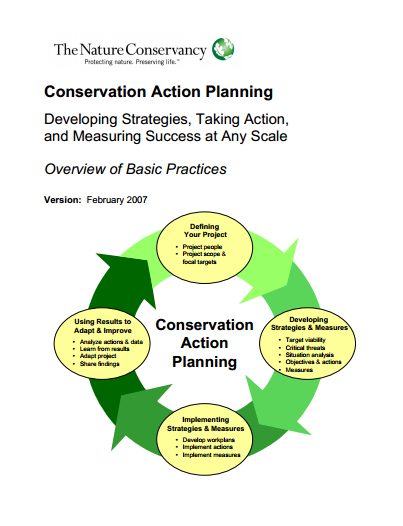 The Nature Conservancy. 2007. Conservation Action Planning: Developing Strategies, Taking Action, and Measuring Success at Any Scale. Overview of Basic Practices. Arlington, VA.
This document is an overview of the basic practices for implementing The Nature Conservancy's Conservation Action Planning (CAP) process. These practices are meant to help conservation projects develop strategies, take action, and measure their success and then to adapt and learn over time.

This document was prepared by the CAP Working Group and tested with hundreds of practitioners around the world. It has been revised in accordance with the new CAP Handbook materials.