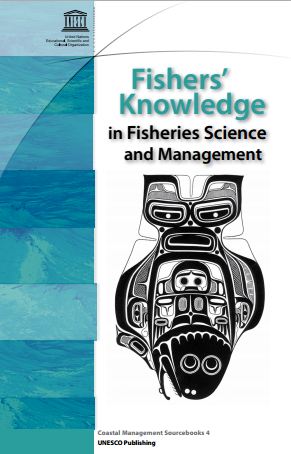 Haggan, N., Neis, B. Baird, I. G.  2007. Fishers' Knowledge in Fisheries Science and Management.  UNESCO.
As the fourth contribution to the UNESCO series entitled Coastal Management Sourcebooks, this volume provides analyses and case studies that support the contention that, throughout the world, the knowledge of local fisherfolk must become an integral part of decision-making on renewable resource management.

The report contains examples from around the world and discusses topics such as 'the value of anecdotes' and 'fishers knowledge as long-term databases'.