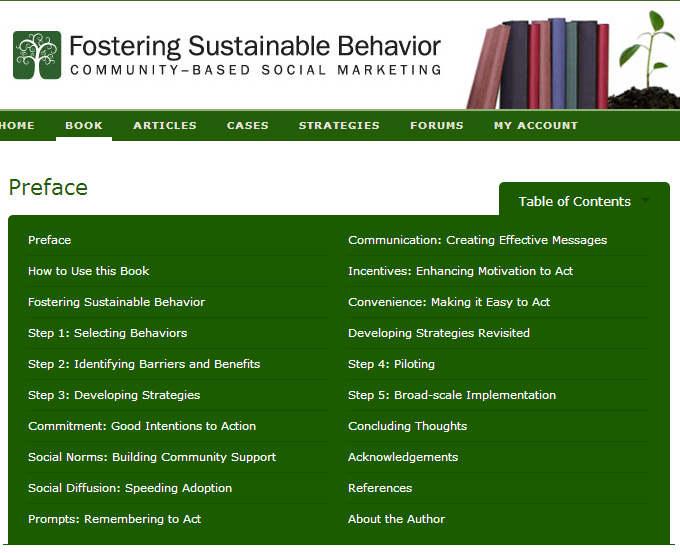 McKenzie-Mohr, D., and Smith, W. 2011.  Fostering Sustainable Behavior – An Introduction to Community-Based Social Marketing. New Society Publishers.
Doug McKenzie has worked for over 20 years to incorporate scientific knowledge on behaviour change into the design and delivery of community programs. He is the founder of community-based social marketing.   

The 3rd edition of this book which is available online, provides a comprehensive introduction to community-based social marketing and how it is being applied throughout the world to foster sustainable behavior. It introduces the five steps of community based social marketing (selecting behaviors, identifying barriers & benefits, developing strategies, conducting a pilot, and broad-scale implementation), and showcases numerous programs illustrating its use.

The online version of the book is easy to navigate and has helpful icons which draw the readers attention to specific information.