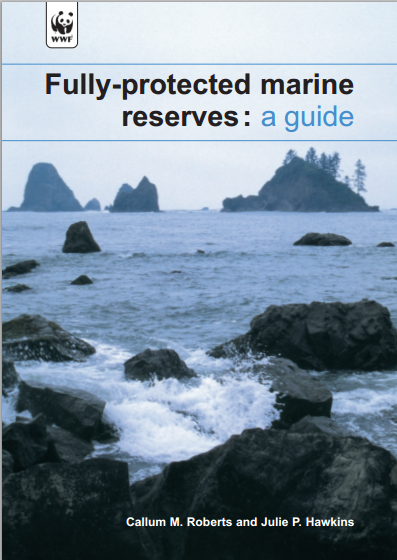 Roberts, C.M. and Hawkins,  J.P. 2000. Fully Protected Marine Reserves: a Guide. WWF Endangered Seas Campaign, Washington D.C.
This guide provides in-depth answers to 27 pertinent questions relating to full protected marine reserves. Question 26 asks the question "how should reserves be enforced?' In answer to this question, Roberts and Hawkins discuss the importance of including stakeholders in reserve establishment, particularly fishermen.

They present a graphical representation of the relationship between the amount of illegal fishing and benefit from closure for herbivores and large predators. This demonstrates that even a small amount of illegal fishing can substantially reduce the benefits of closure for large predators, and therefore highlights the importance of compliance with regulations.