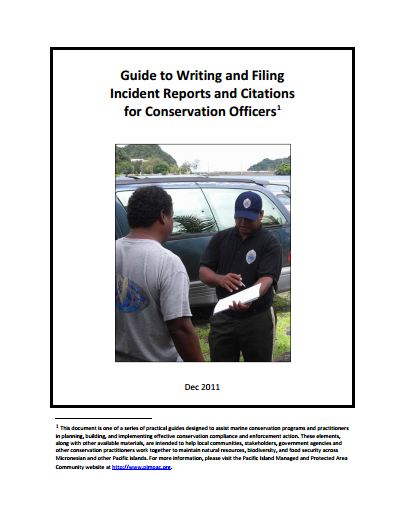 Guide to Writing and Filing Incident Reports and Citations for Conservation Officers. Pacific Islands Managed and Protected Areas Community (PIMPAC) document: Conservation Enforcement Training
This guide is designed to teach conservation officers how to correctly write and file incident reports and citations. It is based on information presented at the MPA Enforcement Capacity Building Workshop in Palau in March 2011. It describes the five parts of an incident report and has a useful example of an incident report form.

The report also discusses the issuance and filing of citations and has guidelines for appearing in court. This guide would be extremely useful for conservation enforcement officers who are new to the job.