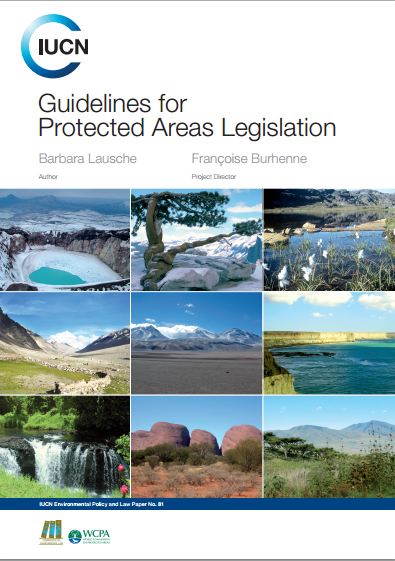 Barbara., L. 2011. Guidelines for Protected Area Legislation. IUCN, Gland, Switzerland.
Chapter 10 of these extensive guidelines covers the topic of Enforcement and Compliance. The chapter reviews basic considerations important to include in protected areas legislation for compliance with and enforcement of regulated activities. It begins by providing context on the various tools available to promote compliance with protected areas legislation and the relationship of compliance to enforcement.

It then reviews the range of functions of authorized officers, from enforcement to outreach and education, and considerations associated with offences and penalties of a criminal and civil nature.