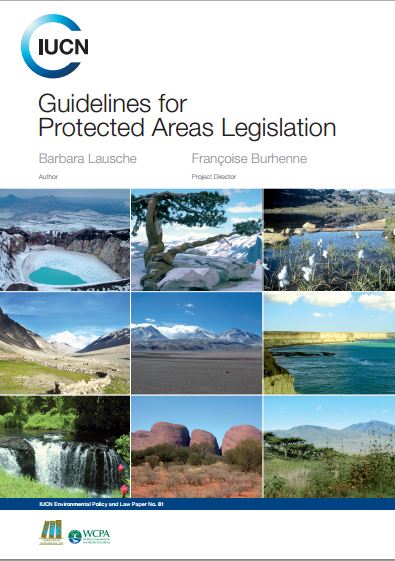 Lausche, B. 2011. Guidelines for Protected Area Legislation. IUCN, Gland, Switzerland. 
These guidelines are designed for legal drafters working closely with protected area authorities with the main purpose of updating and expanding the original guidelines published in 1980 (Lausche, 1980) to reflect new developments.
These developments include significant advances in international environmental law, and an improved scientific understanding of the role of protected areas in nature conservation, including conserving biodiversity, maintaining ecosystem functions and supporting sustainable development. These guidelines are intended to serve as an aid in a legislative review and drafting process across the spectrum of national and local needs.