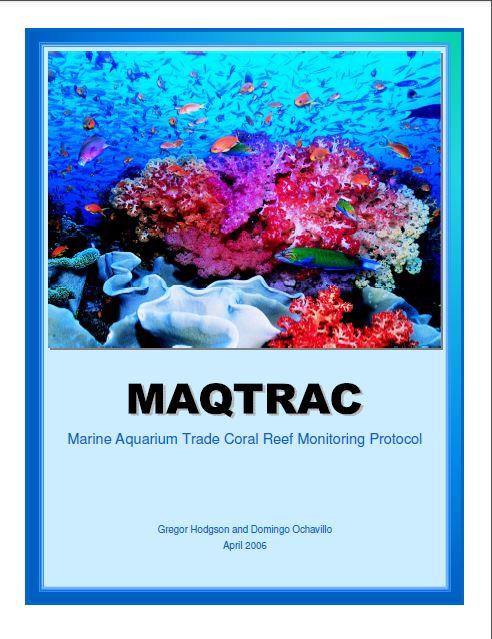 Hodgson, G and Ochavillo, D. 2006.  MAQTRAC Marine Aquarium Trade Coral Reef Monitoring Protocol Field Manual. Reef Check Foundation. Pacific Palisades, California USA.
According to SPC, thirteen Pacific Island countries participate in the Marine Aquarium Trade. The Marine Aquarium Council contacted the Global Coral Reef Monitoring Network to develop a monitoring regime for these countries. They requested that Reef Check do this and the Manual for the Marine Aquarium Trade Coral Reef, Monitoring Protocol (MAQTRAC) was developed.

There are lists of suggested species of fish and invertebrates as well as in-depth information about the background and potential impacts of the marine aquarium trade. There are also detailed instructions for monitoring and sample data sheets etc.