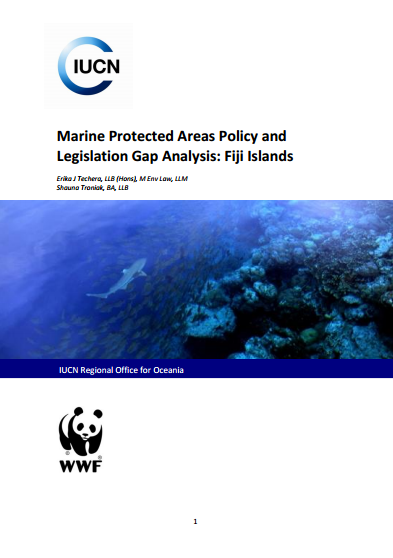 Techera, E.J. and Troniak, S. 2009.  Marine Protected Areas Policy and Legislation Gap Analysis: Fiji Islands. IUCN Regional Office for Oceania, Suva, Fiji.
This paper assesses the legislation and current relevant policies in the Fijian Islands. The 'gaps' identified include areas where legislation and policy are missing and identify the areas where there is a difference between the written law and policy and what is being applied in practice by local people. It demonstrates that although centralised law and policy is evident, the theory and practice do not match.

The paper presents the international policy context as well as the regional and domestic policies and customary laws and institutions. It concludes with a set of recommendations which include the call for legal recognition of LMMAs and provides options for achieving this.