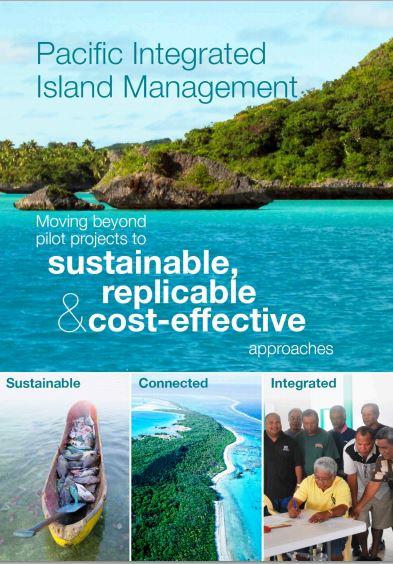 Pacific Integrated Island Management: principles, case studies and lessons learned 
Integrated Island Management (IIM), responds to the unique circumstances of small island ecosystems through development of holistic integrated management systems that operate at the scale of ecological, social or physical processes within, and to, islands.

This collaborative document presents 10 guiding principles for maximising effectiveness of IIM projects.  Fifteen case studies from the Pacific region are then presented to illustrate application of these guiding principles.  The docement concludes with some over-arching lessons learned to date and cross-cutting recommendations for improving IIM.
 
This document is supported by an illustrated synthesis and electronic materials for use in communicating and promoting use of IIM approaches.  These products are designed to raise awareness of IIM and promote more effective and widespread uptake of good practice principles.