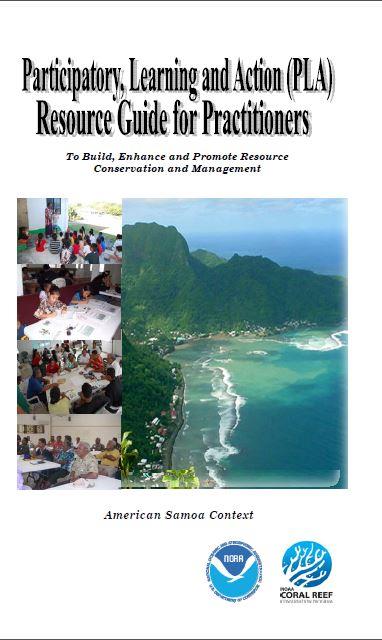 Sauafea-Leau, F. 2010. Participatory Learning and Action (PLA): Resource Guide for Practitioners.  American Samoa Context.. NOAA PIRO.  American Samoa.
This guide book is the product of a collaborative process. The tools and activities developed in it were gathered from previous Participatory, Learning and Action (PLA) workshops and meetings held with various communities in American Samoa.

This guide provides steps and tools on how to use a participatory approach to engage and gain participation of local communities. Eleven participatory tools are described, including: collective vision; resource mapping; cause and solution analysis and stakeholder analysis. The guide also discusses ways to move from PLA to the next steps and provides real examples from throughout from American Samoa.