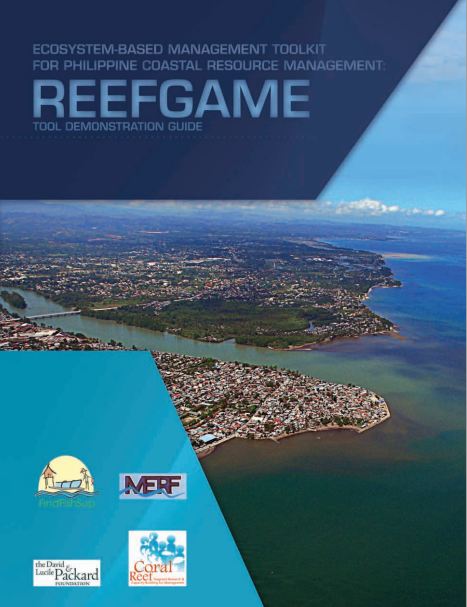 Cleland, D., Doctor, M.V.A., and Perez, P. 2010.  REEF GAME - Tool Demonstration Guide: A Game to Explore Livelihoods and Marine Conservation in Fishing Communities. In: Marine Environment and Resources Foundation, Inc. Ecosystem-Based Management Toolkit for Philippine Coastal Resource Management.  Marine Environment and Resources Foundation, Inc., Marine Science Institute, UP Diliman, Quezon City, Philippines, 23p.
ReefGame is a linked board game and computer model that can be used to explore alternative and supplemental livelihoods and coral reef conservation in fishing communities. Game boards represent the coastal area and habitats of the modelled area. While fishers and other stakeholders play the game, a computer model calculates fish catches and the impacts of the players' decisions on marine habitats.

The game setting helps fishers and other stakeholders to engage in lively discussions and reflections about available options to secure both their daily needs and the long-term sustainability of coastal fisheries and coral reefs.