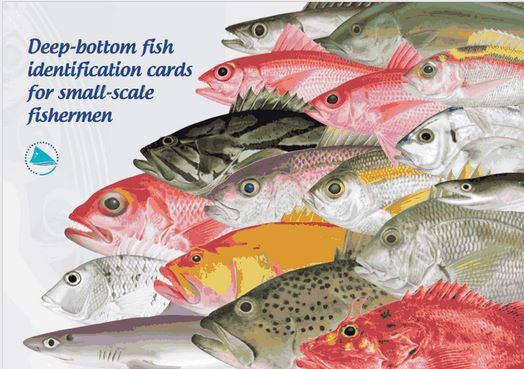 Various authors. Tools, Guidebooks and Posters from the Locally Managed Marine Areas Network (LMMA). Resource section of the LMMA Network.
The Locally Managed Marine Area (LMMA) website's resource section has an extensive selection of resources that can be used for assisting managers and as communication tools.

Booklets and posters are downloadable from their website. For example, this deep-bottom fish identification kit contains 50 cards with full colour pictures and key identification features for each fish.